Finished my chunky cowl. The one that I spotted a mistake on and pulled back.
Properly executed cabling on this cowl now
It was worth it though because I think it looks great! It's supposed to be a gift for someone but I'm having second thoughts. I rather like it and it is soooooo warm and cosy on. Hmm, I may just have to keep it all to myself.
Big chunky cowl with fabulous buttons, looking quite purple in this shot
It's an odd sort of colourway called "Wild Pansy" and depending on the light can look anything from purple to grey and a myriad of shades in between. That's probably why I like it so much. Oh and the buttons, I really, really, really, really like them. They cost more than the yarn and are polished wood. So nice to touch. I don't think that the intended recipient will appreciate them. But, of course, I would definitely appreciate them. Absolutely, completely and utterly.
Close up of gorgeous button!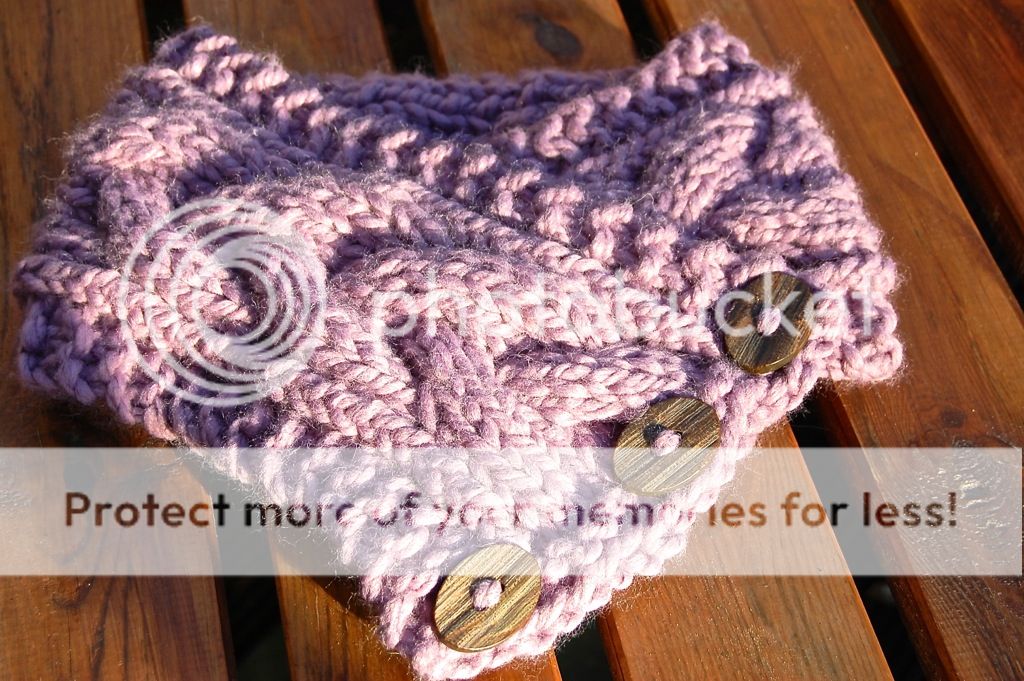 Looking a more grey colour in the bright sunlight
I can't swap them for cheaper alternatives because I can't find anything that looks as good. Difficult decision ahead.
I am halfway through another pair of socks for himself. One sock complete and the other about halfway down the cuff. It's a bog standard 68 stitch sock in plain stocking stitch. The fancy self striping yarn does so much of the work for you that there is simply no need for any fancy knitted patterning as well. It's a bright Regia Jacquard colourway called Florence and he likes it even though it has some girly pink stripes in it!
Bright and cheerful Regia Jacquard sock yarn
I am also crocheting like a mad woman whenever I get a few spare minutes. Little crochet mini Christmas stockings. I'm aiming to turn them into a reusable advent calendar. Got five done so far, so another nineteen left to go. Got until Friday to finish them off. Wish me luck!
Cute little Christmas Mini Stockings