Ah yes the hauntingly shrill vocals of Kate Bush. It's been a favourite in the car lately so after detailed and lengthy discussion of the meaning and origins of the song it was decided to take a trip to Haworth to visit the Bronte Parsonage and find out more. It seemed a perfect trip for a dismal half term day out.
The Bronte Parsonage
It was wiley and windy too. Stupidly we hadn't checked the opening times before we left and find that nothing much is open at all until around 11 0'clock. This meant almost an hour of wandering up and down the deserted main street like a bedraggled trio of Cathys wailing about being so cold and could someone let us in please!
Main street in the Bronte Village. NOTHING open!
Our trip was the day before Halloween so the only thing to do while we were wandering up and down aimlessly was to admire all the seasonal decorations around the place. We were pretty impressed.
Shop shut (grr!) Halloween decs spooky (argh!)
Amusing sign outside shut shop!
When it was finally time to head back up to the museum we decided to head past the church and graveyard en route. We were in a spooky and gothic mood after all that wandering round desperately trying to get into places!!
Dark and sinister looking church tower. The weather was turning a bit and it was wet and cold now.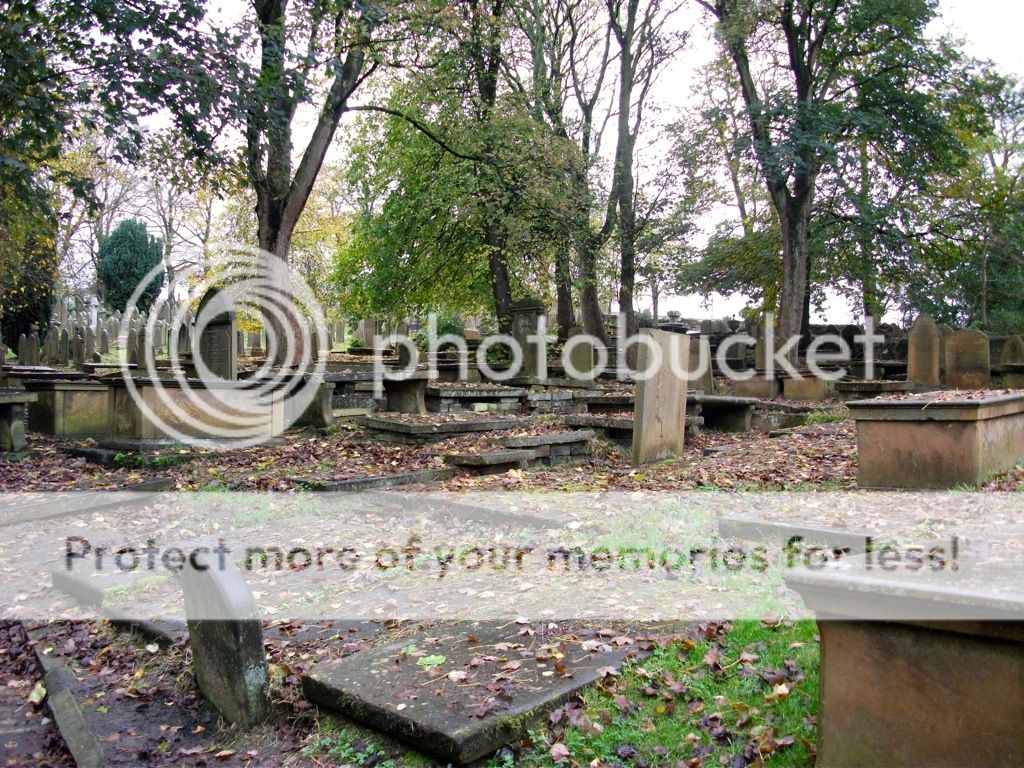 Wonderfully atmospheric and spooky graveyard
Hooray! The museum finally opened and inside we went. Warmth and interesting stuff to find out about. It's quite a homey place and we all felt like we could definitely live there. We really liked looking at all the papers, sketches and writings of the Brontes. Particular favourites were the incredible tiny books filled with tiny writing. All the stories and such that they wrote together as children. Really dinky!
Amazingly, after leaving the museum it seemed that life had returned and a few places were now open. had some lunch at the Stirrup cafe and then a look around some of the shops before heading home over those wuthering heights back to Lancashire and home.
A fun day out. Will go in the afternoon next time though!